Moms for America Group Leaders – Eastern States
This page lists the Moms for America Group Leaders in your state.
Click on the Group Leader's name that is in the closest city to you, or in the same county, and then simply complete the contact form to reach out and get more information.
Don't see your Moms for America Group under your state below, or do you have questions?  Please contact the Membership and Education Manager  to add your group and to receive assistance.
No group leader information at this time
No group leader information at this time
No group leader information at this time
No group leader information at this time
No group leader information at this time
No group leader information at this time
No candidates endorsed at this time
No candidates endorsed at this time
No candidates endorsed at this time
No candidates endorsed at this time
No candidates endorsed at this time
No candidates endorsed at this time
No candidates endorsed at this time
No candidates endorsed at this time
No candidates endorsed at this time
No candidates endorsed at this time
No candidates endorsed at this time
No candidates endorsed at this time
No candidates endorsed at this time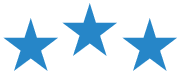 No candidates endorsed at this time
No candidates endorsed at this time
No candidates endorsed at this time
No candidates endorsed at this time
No candidates endorsed at this time
No candidates endorsed at this time
No candidates endorsed at this time
No candidates endorsed at this time
No candidates endorsed at this time
No candidates endorsed at this time
No candidates endorsed at this time
star




star

Massachusetts


star




star
No candidates endorsed at this time
No candidates endorsed at this time
No candidates endorsed at this time
No candidates endorsed at this time
No candidates endorsed at this time
No candidates endorsed at this time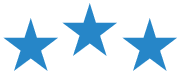 No candidates endorsed at this time
No candidates endorsed at this time
No candidates endorsed at this time
No candidates endorsed at this time



star




star

New Hampshire


star




star
No candidates endorsed at this time
No candidates endorsed at this time
No candidates endorsed at this time
No candidates endorsed at this time
No candidates endorsed at this time
No candidates endorsed at this time



star




star

New Jersey


star




star
No candidates endorsed at this time
No candidates endorsed at this time
No candidates endorsed at this time
No candidates endorsed at this time
No candidates endorsed at this time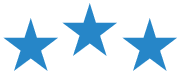 No candidates endorsed at this time
No candidates endorsed at this time
No candidates endorsed at this time
No candidates endorsed at this time
No candidates endorsed at this time
No candidates endorsed at this time
star




star

North Carolina


star




star
No candidates endorsed at this time
No candidates endorsed at this time
No candidates endorsed at this time
No candidates endorsed at this time
No candidates endorsed at this time
No candidates endorsed at this time
No candidates endorsed at this time
No candidates endorsed at this time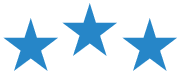 star




star

Pennsylvania


star




star
No candidates endorsed at this time
No candidates endorsed at this time
No candidates endorsed at this time
No candidates endorsed at this time
star




star

Rhode Island


star




star
No candidates endorsed at this time
No candidates endorsed at this time
No candidates endorsed at this time
No candidates endorsed at this time
No candidates endorsed at this time
No candidates endorsed at this time
star




star

South Carolina


star




star
No candidates endorsed at this time
No candidates endorsed at this time
No candidates endorsed at this time
No candidates endorsed at this time
No candidates endorsed at this time
No candidates endorsed at this time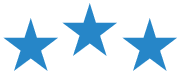 star




star

Tennessee


star




star
No candidates endorsed at this time
No candidates endorsed at this time
No candidates endorsed at this time
No candidates endorsed at this time
No candidates endorsed at this time
No candidates endorsed at this time
No candidates endorsed at this time
No candidates endorsed at this time
No candidates endorsed at this time
No candidates endorsed at this time
No candidates endorsed at this time
No candidates endorsed at this time
No candidates endorsed at this time
No candidates endorsed at this time
No candidates endorsed at this time
No candidates endorsed at this time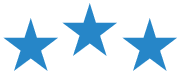 star




star

West Virginia


star




star
No candidates endorsed at this time
No candidates endorsed at this time
No candidates endorsed at this time
No candidates endorsed at this time
No candidates endorsed at this time