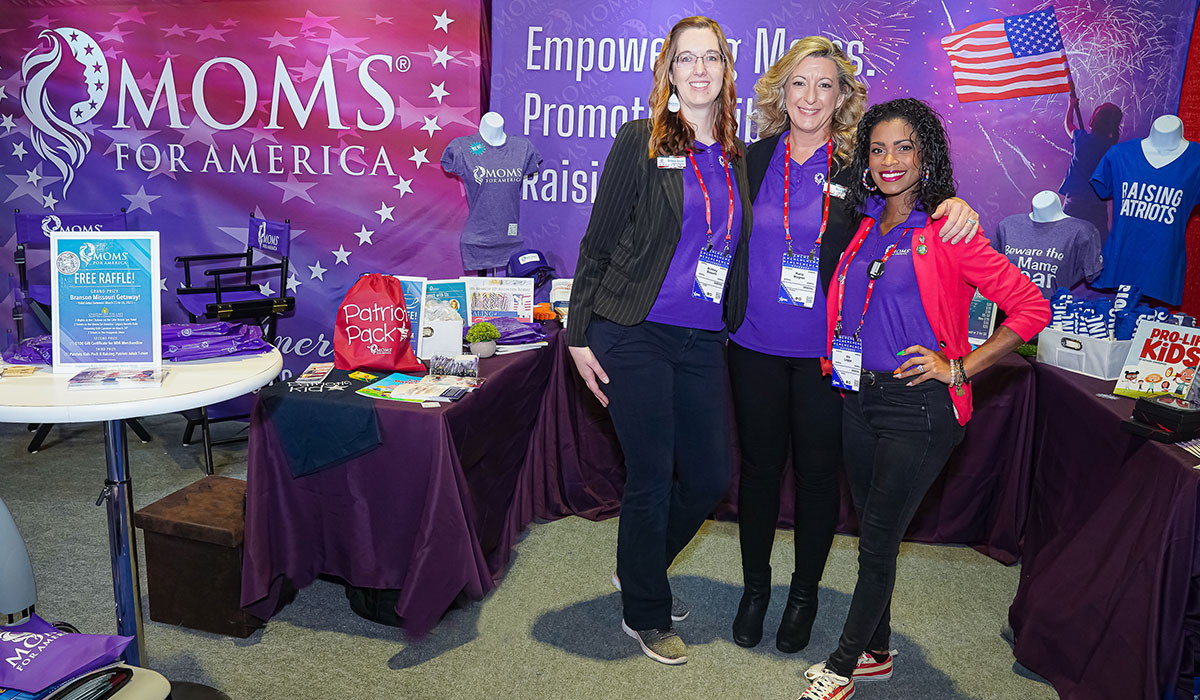 CPAC 2023 Washington Event & MFA Booth
March 1-4th, 2023
Moms for America® was honored to be a Presenting Sponsor at the 2023 CPAC at the Gaylord National Harbor in Washington, D.C. We had an incredible time, and we met many amazing people.
We had a break room where anyone interested could join us for Coffee and Conversation, and learn more about Moms for America.
Because of events like these, our national movement of moms that are reclaiming our culture for truth, family, and freedom is rapidly growing in participation and support!