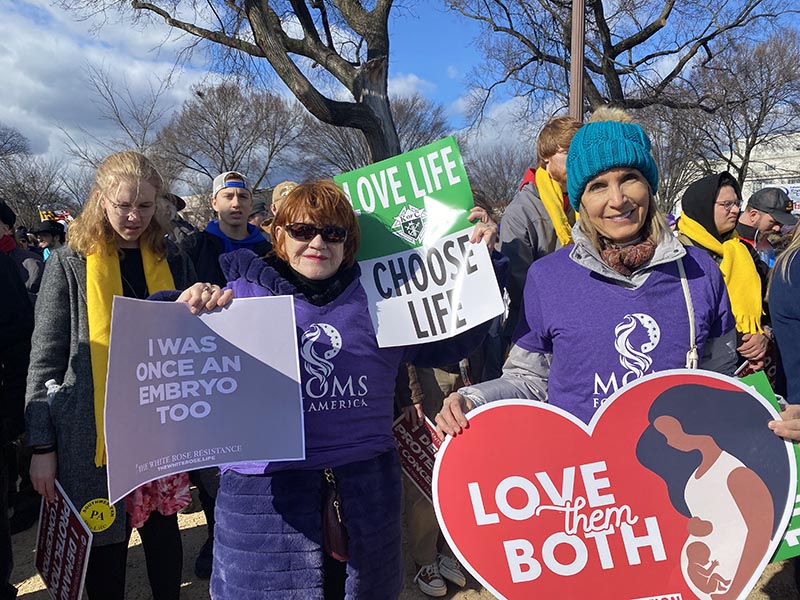 50th Anniversary of the March for Life
January 20th, 2023
It was the 50th anniversary of the March for Life on the National Mall today – the first post Roe Rally and March!  Hundreds of thousand marchers came with homemade signs – so many young people!!
My 15 year old daughter MARIE and I made our posters the night before. She came with many of her school friends. A great group of cottage meeting moms gathered on then mall to lend our voices and support of the unborn! Life is precious and we gathered with people all around the country to stand for all continued protections for Gods most vulnerable.
Beautiful speakers inspired and moved us by their stories… a crowd favorite was Jonathan Roumie – the TV Jesus from the Chosen!  He said, "God is real and is completely in love with each of us!  Life has triumphed and we must continue to stand for the noblest and worthiest cause – for the unborn to enter the world and defeat the earthly forces who seek to destroy the very end of them."
It was a fantastic day!
by Juleen Jackson
Moms for America