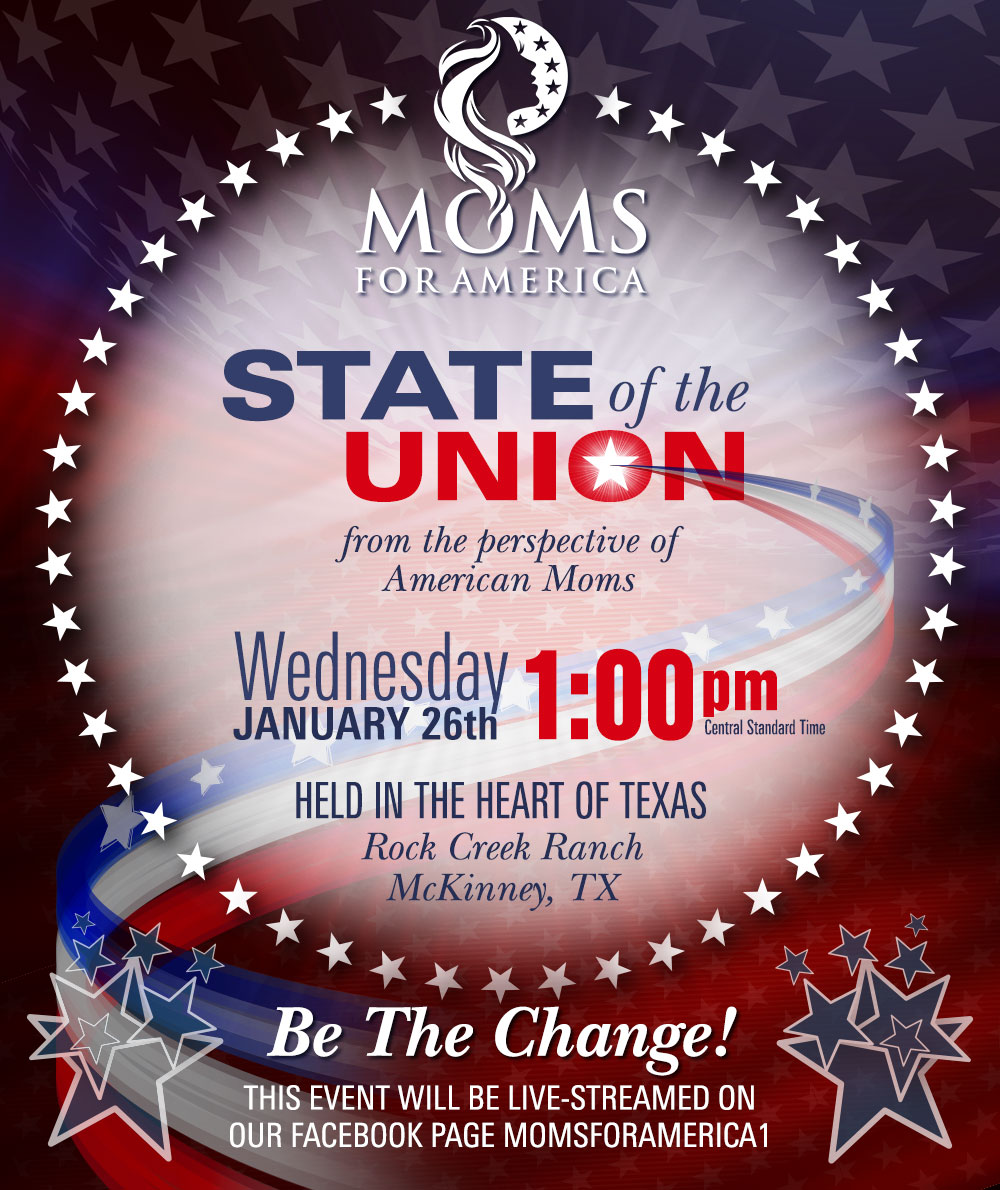 Moms for America to give State of the Union Address
with a message from mothers to our nation
Moms for America® (MFA) held a State of the Union address by and for mothers. On January 26, 2022 at 1:00 pm CST, mothers and pro-family advocates gathered in McKinney, Texas, to speak to the nation.
As a fast-growing, women-led organization for moms, we have a finger on the pulse of the American family. We know the issues that moms care about and how the current political environment affects kids. From unconstitutional mandates to inappropriate sex-ed, critical race theory and gender confusion, our children face many challenges. Moms for America® does not shy away from the issues that matter most to moms and are prepared to address them head on.
Our State of the Union Address was held at:
ROCK CREEK RANCH • 4934 FM 1461, McKinney, TX
If you missed the informative and inspiring State of the Union by and for moms, see the videos below.
The State of the Union features:
> Kimberly Fletcher, President & Founder Moms for America (NE)
> Honorable Ken Paxton, Attorney General, Texas
> Honorable Angela Paxton, State Senator Texas District 8
>

Debbie Kraulidis
, Vice President, Moms for America (IL)
> Tamra Farah, Executive Director MomForce, Moms for America (CO)
> Nikki Murphy, Nurse Practitioner (FL)
> Brandy Klingman, Behavioral Health Expert (LA)
> Annie Franklin, Family Watch International
> Quisha King, Moms for Liberty (FL)
> Aly Legge, Military Veteran, Candidate for Schoolboard (FL)
> Karyn Turk, Real America's Voice
> Babette Holder, Frederick Douglass Foundation Illinois State President
> Mona Corwin, Founder, Moms Like Us Academy
The State of the Union address by and for moms offers a window into countless homes in every corner of our nation. Many moms are paying closer attention to what is happening in the classroom and desiring a more patriotic and life-affirming education for their children. Many mothers are monitoring the escalating issues at our border and longing for a secure future for their children. These are not just political talking points for moms but real issues that affect real children and the lives they lead.
If you want to know what is happening in the heart of America, listen to the moms. On January 26 at 1:00 pm CST, Moms for America® gave an informative and inspiring State of the Union address.
View the individual speeches below.
MFA also offers moms real solutions
From our Cottage Meeting presentations sharing America's history and heritage with moms, to our newly launched EmpowerMoms initiative (empowering moms to take control of their children's education), Moms for America provides moms with resources to promote a love of liberty in their homes, communities, and through their vote. Our State of the Union is not only acknowledging where we are but also inspiring moms for the journey ahead. This State of the Union from the Moms of America provides a voice of truth and reason in the cultural and political issues of our day. We are the change we wish to see in the world! As Moms, we have the power to change the course of our nation – and it starts in our own homes.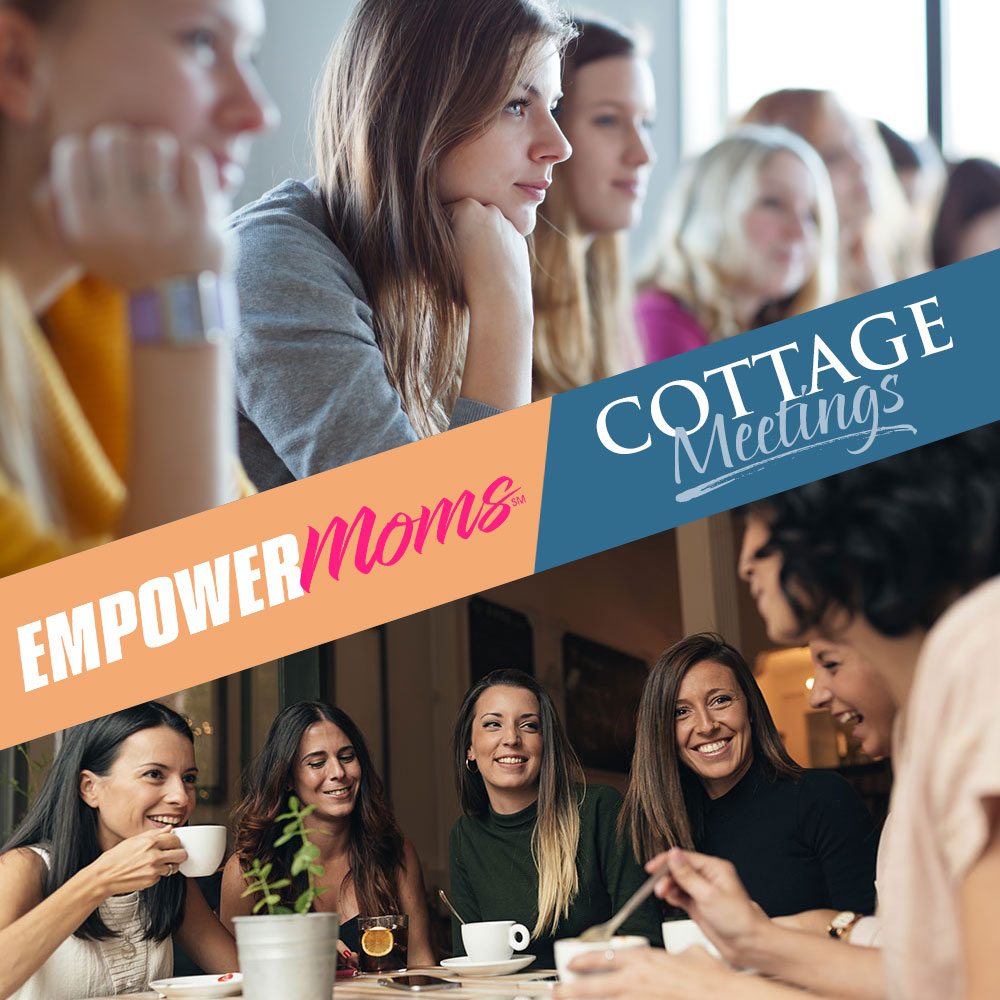 Be the change you wish to see in the world."
~ Ghandi