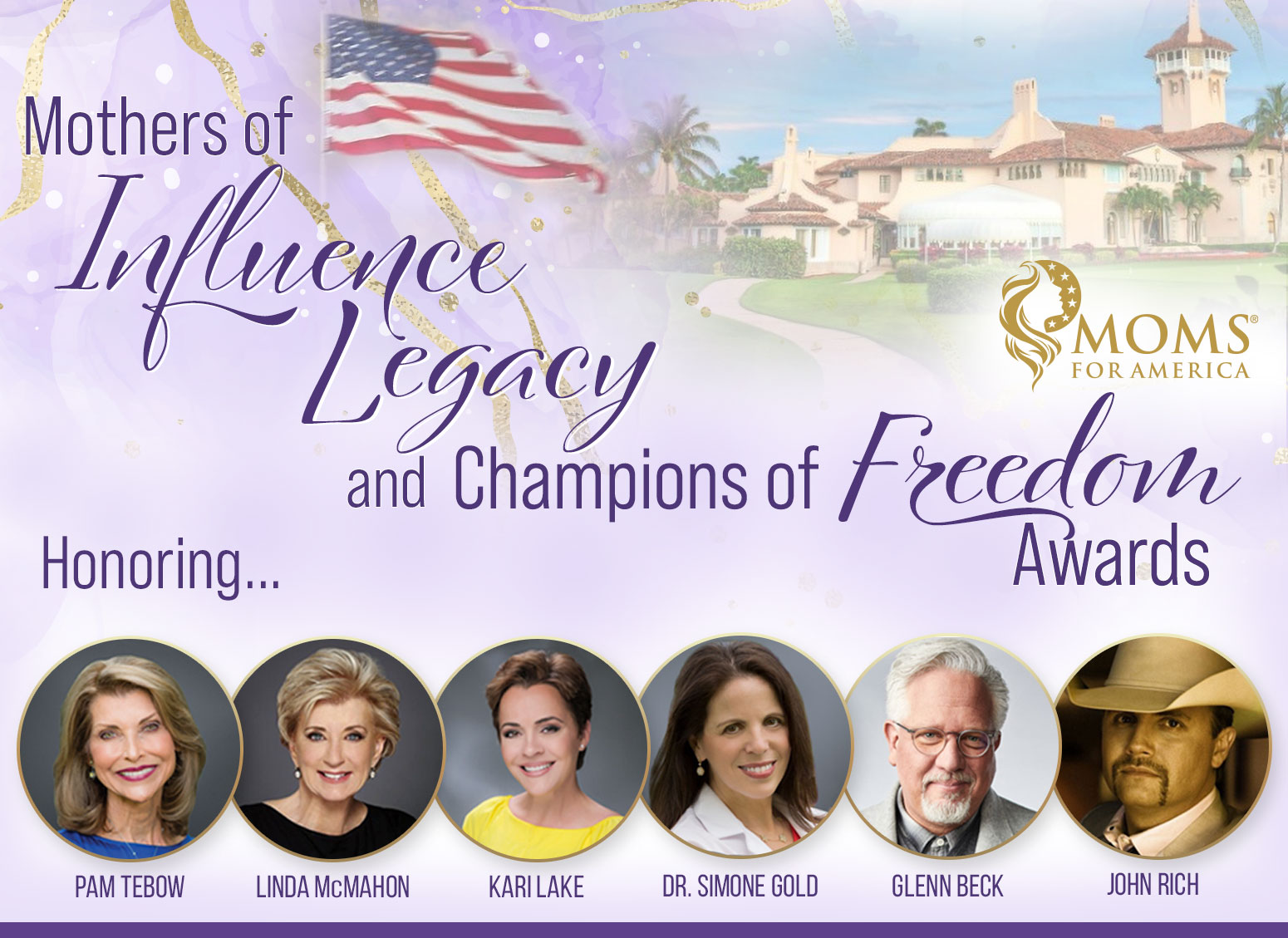 2022 Mothers of Influence, Legacy
and Champion of Freedom Awards
Held at the Mar-a-Lago Club
December 4th, 2022
Our 2nd Annual Mothers of Influence Awards luncheon was full of surprises, fun and generosity with a sold-out crowd! This year we presented our Mothers of Influence and Legacy Awards, along with a new award – the Champion of Freedom Award.
Moms for America proudly honored some exceptional people who have had a significant influence on our culture and in the lives of American families. Honorees included Mothers of Influence Awardees: Linda McMahon, Kari Lake, Pam Tebow, Dr. Simone Gold, Legacy Awardee: Glenn Beck, and Champion of Freedom Awardee John Rich.
Mary Millben and her incredible voice were the featured entertainment during the brunch.
Click on the video links below to view the highlights, individual speeches and the full event video.
Moms for America had a fabulous 2022, but there is so much more to come for 2023. We have some amazing initiatives planned for 2023, please donate to help Moms for America reach our goals for 2023!
***
You can download complimentary Mothers of Influence event photos here: